UNBEATABLE AIR CONDITIONING SERVICE IN YORBA LINDA
HONEST, RELIABLE AC REPAIR FROM ECONO AIR
When your air conditioner breaks down, you want reliable, experienced technicians who provide the right solutions fast. Econo Air has served the Southern California for more than 40 years, offering quality service from trained professionals. Family owned and operated, look to Econo Air for:

Professional, licensed, and certified technicians
Commitment to excellence and customer service
Award-winning professionals: Best of HomeGuide for 2017
Integrity and community focus
24-hour emergency service
AC REPAIR SERVICE YORBA LINDA CAN RELY ON
June through October, the average high temperature in Yorba Linda, California is 80-degrees or higher. During these hot months, your air conditioner works overtime to keep you cool. A breakdown during this time is not uncommon, and we're here to help. Offering 24/7 emergency service, our technicians will respond quickly, diagnose the problem correctly and fix the problem the right way. No problem is too big or too small for our professionally trained staff. Call Econo Air and we'll have your air conditioner working again in no time!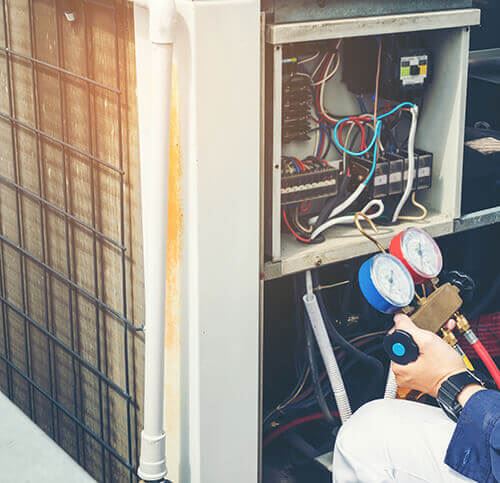 ECONO AIR PROVIDES MORE THAN JUST AIR CONDITIONER REPAIR
Beyond air conditioning repair, we offer a full-lineup of cooling products and services, including:
No matter what you need, Econo Air has it covered when it comes to air conditioning. We've built our business on providing the most trustworthy customer service. Serving Southern California since 1982, we care about the comfort of our community. Call us today for the best air conditioning and heating repair in Yorba Linda!