Premium-Quality Heating & Cooling Services in Brea & Surrounding Areas
Southern California's Leading Home Comfort Experts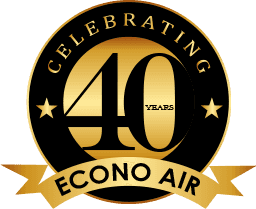 In 1982, Econo Air was established as the leading provider of home services in Southern California. Each one of our highly trained and certified service professionals is driven by the belief that all homeowners deserve access to premium service and everlasting comfort. When you trust our Brea heating and cooling specialists with your home's most integral systems, you can count on us to deliver customized solutions and unparalleled results.
Over the last few decades, our in-house experts have worked tirelessly to custom engineer top-performing, extremely energy-efficient HVAC equipment guaranteed to improve the quality of the air you breathe. With advanced air purification, ventilation, heating, cooling, solar, and zoning technology our M Performance Solar Hybrid System is the solution to all your home comfort problems.
To learn more about our innovative products and top-quality heating and cooling services in Brea, call (714) 710-1070.