A programmable thermostat makes managing your home comfort simple while helping you save some money. This thermostat can be programmed around your schedule, so you can minimize how much you're paying to heat your home when you're away. With the ever-changing weather in Southern California, a programmable thermostat can ensure your home's temperature stays exactly where you want it when you want it there.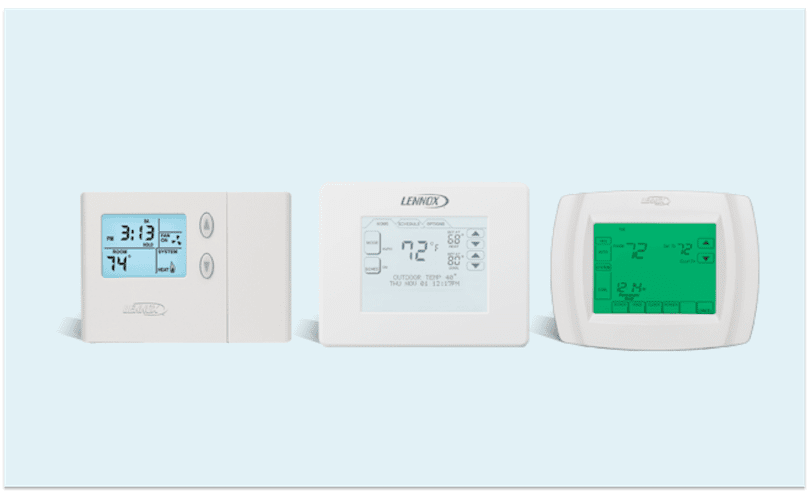 The best way to maximize the benefits of your programmable thermostat is to take some time to examine your family's daily activities. After doing this, you can decide how to program your thermostat so you don't waste energy when no one is home, but you also won't have anyone coming home to a house that's uncomfortable because it's too hot or too cold.
You could try to remember to adjust your thermostat before work and again when you come home, but why needlessly do all this work when the programmable thermostat was made to simplify your life and make your home more comfortable? Simply set it and forget it… and saving on energy makes it even better.
For the most efficient system operation, program your thermostat for large periods of time and limit your temperature changes to 10 degrees or less. Doing this will save you money while keeping you comfortable in your home. Your system will use less energy when you keep your home at a relatively constant temperature than it does to turn it on when you get home and try to heat a cold house.
A programmable thermostat operates with the same simple functions as a traditional thermostat but also features a variety of pre-programmed settings to lower your energy use and, therefore, potentially decrease your energy bills.
Pre-programmed settings often include special options for when you are away. Using these settings automatically adjusts your temperature setting whether you're away from Southern California on vacation or only away from home for the day.
Some programmable thermostats have a feature to lock the thermostat to inhibit kids from accidentally (or purposely) moving the temperature and potentially altering your bill.
You should also know that setting the heat much warmer than you'd normally set it will not help your house warm up rapidly. Many people assume that cranking the heat up in a cold house will warm it up faster, but it doesn't. And it's not uncommon to forget to turn it back down, making the house uncomfortably warm and wasting energy.
When you want to ensure your home is always comfortable and are looking to save your money, a programmable thermostat is a great option. To find out more about the many programmable thermostats available and which one might suit your home the best, call Econo Air in Southern California at 714-710-1070 or set up an appointment online.