Even though the autumnal equinox hasn't brought about the official start of fall and the end of summer, now is the time to start considering air conditioner service. Sure, you won't flip your thermostat to the 'heat' setting in Southern California, but why wait for your air conditioner to stop working when it could have been stopped with basic air conditioner service?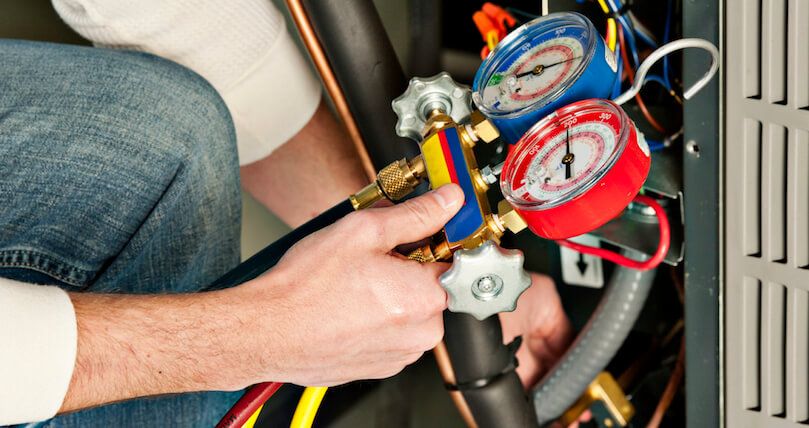 The impending cooler weather means that you'll slowly begin counting on your system less and less, leaving it inactive for months on end. While most homeowners in Southern California expect no issues, that's not always possible. not tough to get caught up in the thought that your air conditioner kept you comfortable without any problems last year, but that doesn't automatically mean you'll have the same luck this year.
By now you're probably wondering – "So why is air conditioner service necessary?"
Arranging annual air conditioner service can help you sidestep a variety of issues that may arise, including:
Avoided warranty due to unsuitable maintenance
Larger air conditioner issues that could be building up, potentially meaning air conditioner replacement
Decreased efficiency because your air conditioner is working harder than it has to
Of course, there are more than just these three issues that can arise, but the last thing you want to happen is to not schedule your annual air conditioner service and have it stop working on you if the Southern California weather starts getting a little dicey.
The fact is that your air conditioner should be maintained like a car. There are routine maintenance needs that keep things working smoothly and at their greatest, which in turn can help prolong the lifespan of the equipment. If you'd like to find out what the team at Econo Air does for your air conditioner when you arrange for air conditioner service, give us a call at 714-710-1070 or set up an appointment online through our online scheduler.