No important decision should be made without first doing your homework, which includes the decision of picking an HVAC contractor. You'll want to seek out a contractor that will listen to you and make certain they are meeting all your home comfort needs.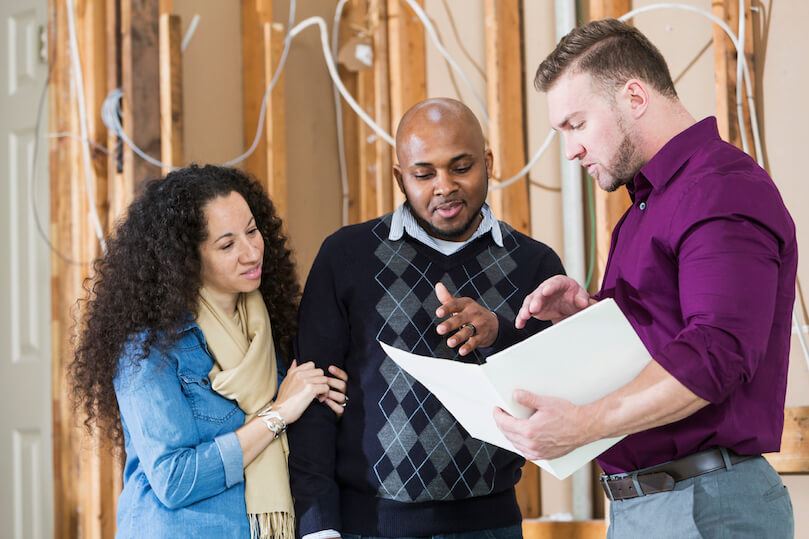 HVAC installation isn't a good candidate to be a DIY project. It's important to find a contractor that is highly skilled in many areas. They will work out your home's load calculation, pull permits to ensure local codes are met, check piping, and a bunch of steps in-between. If your top-of-the-line system doesn't get a top-of-the-line installation, you're more likely to get mediocre performance from your system.
The experts at Econo Air have put together some questions to ask to assist you on your quest of finding your ideal HVAC contractor.
Do they have references or referrals?
If you're looking to work with a company they should be able to provide you with a list of recent customers that can authenticate the quality of their work. After obtaining that you can call and inquire about their recent HVAC projects, if they are pleased with the results and if they would hire the company again in the future.
There are other sources you can look into like the ACCA (Air Conditioning Contractors of America) and the Better Business Bureau. Looking up a contractor on BBB will allow you to look through consumer ratings and will also show you any customer complaints lodged against a company. The ACCA is a non-profit that utilizes the knowledge of over 60,000 professionals and 4,000 businesses. Contractors that are members of ACCA are serious about their profession and will gladly provide you with referrals.
Another option is requesting the help of your friends on social media. These recommendations are coming from people you know and trust. In most cases, you'll not only get feedback on what contractors to use but also who to avoid. If you're looking for suggestions from your neighbors, check out our ratings on Customer Lobby, Angie's List, and Groupon.
Are they NATE-certified?
If your contractor is NATE-certified you can guarantee that you're getting a contractor that meets the highest standards in installation and service. NATE (North American Technician Excellence) is a non-profit organization for HVAC technicians. Before becoming NATE-certified a technician has to pass specialized and real-world tests that were put together by a committee of the top industry experts.
Are they properly licensed and insured?
Just about every state requires licensing for HVAC contractors. This provides protection for consumers from companies that use inexperienced workers. A short online search will show you whether your state requires a license or not. If you reside in a state the requires a license and your contractor doesn't have one, look elsewhere to prevent any issues.
When to ask these questions?
The ideal time to locate a quality HVAC contractor is prior to a breakdown. If you get your system checked when it's functioning properly and get your yearly maintenance scheduled to keep it running properly.
Building a relationship based on trust and experience is important to us at Econo Air in Southern California. Our professionals would be happy to answer any questions you may have about home comfort. Give us a call at 714-710-1070 or set up an appointment with us using our contact form.