With spring in progress and summer imminent, it's time to prepare all features of our lives for the hotter weather, and that includes our homes. It may not be time to turn on your air conditioner just yet, but you should still be contemplating how you will stay comfy this season in Southern California. The best way to ensure that you will have a comfortable summer is by turning on your system now before it gets too hot and you realize that you need air conditioner repairs. Here are a few pieces of advice to ensure your system, and your house, is prepared for the heat: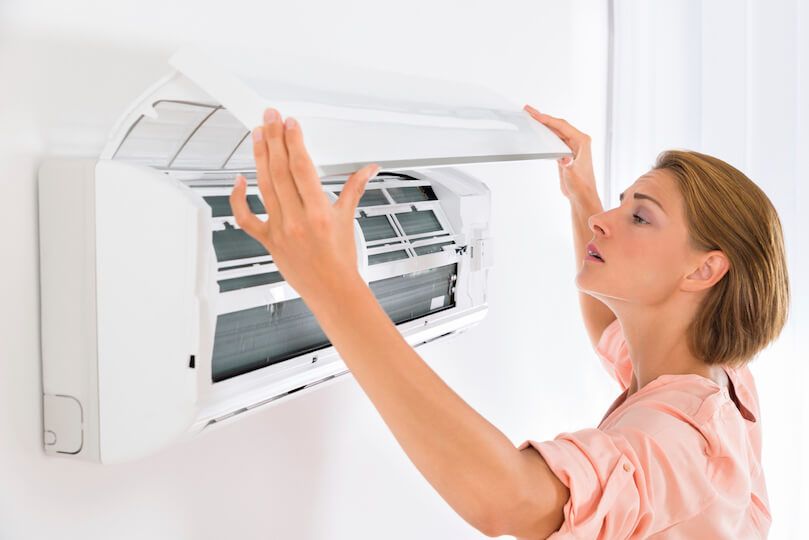 Try it out now!
It really is better to give your system a practice run ASAP. You don't want your air conditioner to shut down on the warmest day of the year and make your home unpleasant. Instead, positioning your thermostat to its cooling mode and letting it run, even for a few minutes, will be a perfect trial run that can save you a lot of future issues. Confirm that cool air is flowing into your home, and if it's not, here are a handful of things to inspect before calling the professionals at Econo Air:
Make sure your system was set to cool. It's a common mistake and one that is made regularly, but if you haven't flipped your thermostat from the heat setting, cool air won't be flowing. Simple setback, simple solution!
Check the unit outside. Reassess to see if there are any barriers around your system, such as debris or dirt, that can clog your airflow and cool air production.
Change your filters. As you've heard before, this step is crucial to enhancing the functionality of your air conditioning system. With sanitary and new filters, your cool air will be cleaner and it will establish an easier environment for air to flow through.
Once you've tested things out – your system is programmed to cool, and the unit and filters are clean – and you still aren't receiving any cool air, it's time to call in the experts if there are complications. Annual air conditioner service should be on your radar at this time every year anyhow, so now is the best time to inspect every piece of your system before the new season hits. The specialists at Econo Air will not only solve the current issue at hand, but they will also tackle any small likely issues that could turn into bigger difficulties later.
Chances are that if your home isn't cooling easily, your system might be lacking refrigerant based on low levels or possibly a leak. If you noted that ice was accumulating when you checked your outdoor unit, that may be an indicator that you need more refrigerant. Throughout an air conditioner maintenance check, our specialists can deal with any leaks in your lines or refrigerant shortages.
Everyone relies on their air conditioner to get them through the summer and it can be easy to forget how crucial your system is to your summer ease. Don't agonize about your air conditioner breaking down and instead, be proactive about assessing and servicing your system before the heatwave hits. If you have any questions about your system or want to set up that routine air conditioner service, call our specialists at 714-710-1070 or schedule an appointment with us online.