To keep your home cool in the summer, you rely on your air conditioner. When signs indicate you need an air conditioner replacement, get ahold of the experienced experts at Econo Air to be sure your system is designed properly, and appropriately matched size-wise with equipment that is engineered to work together properly. System matching is especially important if you are only changing out one piece of a system as you want to make sure any new component works hand-in-hand with the rest. While air conditioner replacement isn't always seen as fun, it can ensure you take your home comfort to the next level.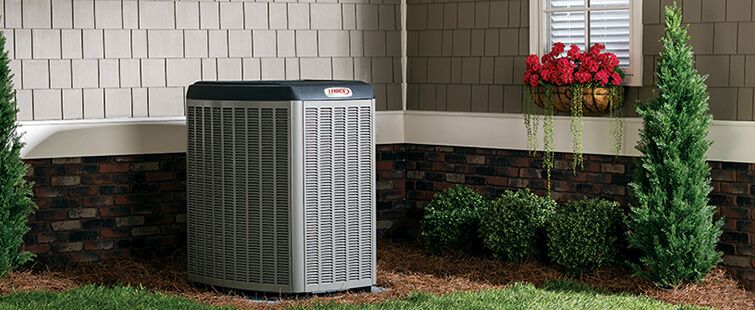 A Match Made in HVAC Heaven
Econo Air offers Lennox® air conditioners and heat pumps that are engineered to work together with an appropriately matched indoor unit. A properly matched system will help improve efficiency when paired with an indoor furnace/evaporator coil or air handler. This means you'll get peak comfort.
It's important to be sure your dealer considers size with system matching. Your HVAC system can only work at its best when it is sized properly to meet the unique needs of your home.
Considering Size
You may be under the impression that when it comes to the size of your air conditioner replacement, you only need to worry about it being too small to cool your entire home. However, an air conditioner that is too large for your home cycles on and off frequently. This constant cycling makes it nearly impossible to dehumidify the air, leaving your home too humid.
Undersized air conditioner replacements have a different problem. They have to run continuously trying to cool your home and may not be able to work hard enough on some of the hottest summer days. You could end up paying higher monthly power bills, and your system will likely not last as long as a correctly sized one.
So, how can you find the perfectly sized system for your home? You don't have to worry. Leave it to the experts at Econo Air in Southern California. We'll come to your home to perform a load calculation that incorporates the square footage of your house, how well your windows are insulated, the amount of insulation in your walls and roof as well as a number of other factors.
When you realize it's time for an air conditioner replacement, be sure to think about system matching so you can find the best match for your home. Give Econo Air a call at 714-710-1070 or go online to schedule an appointment.