Smartphones are our constant companions, whether it's checking in on work or checking in on friends. Your personal smartphone can also keep you connected to your home. You can use it to control your home's temperature and find out when it's time to schedule an air conditioner service.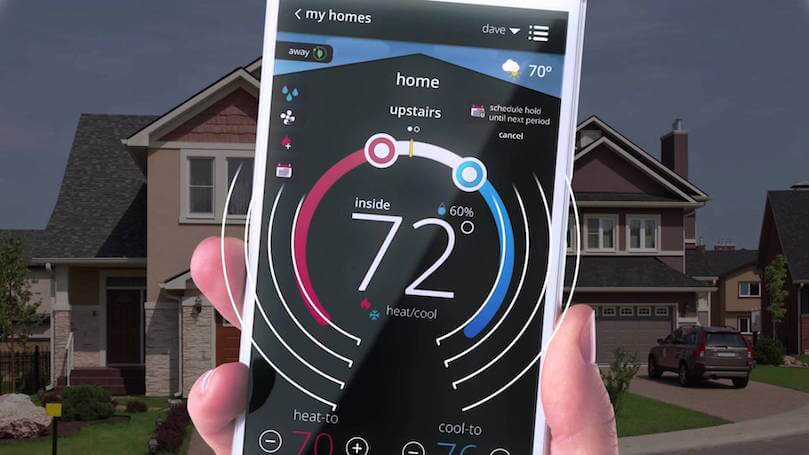 It can be difficult to keep up with technology, but currently, there are two types of advanced thermostats:
Connected. Connected thermostats give you the ability to control your system via a Wi-Fi connection, so you can use your smartphone from work or even vacation to manage your thermostat.
Smart Thermostats. Smart thermostats have Wi-Fi capabilities, and they can also learn your patterns and routines by knowing where you are. A smart thermostat can actually sense when you're away from home and make adjustments to the temperature to fit your needs.
There's been quite a bit of buzz about smart thermostats over the last few years. As with most new technology, they'll continue to evolve and become more common and affordable. If you don't have one, now is a good time to start researching them and all the benefits of using them, namely the ability to closely control your home's temperature—even when you're away from home. You'll also enjoy:
Easy adjustments. As they learn your preferences, smart thermostats will make adjustments that will keep you comfortable when you're home while saving money.
Helpful reminders. In our busy lives, it can be hard to remember to plan for HVAC maintenance. Your smart thermostat can remind you to change your HVAC filter and alert you when you need to schedule routine maintenance.
Convenient compatibility. The majority of smart thermostats easily integrate with a wide variety of heating and cooling equipment, so many models are most likely compatible with your equipment.
Smart thermostats can help you maximize your home comfort levels and give you opportunities to lower your energy bills. Call Econo Air in Southern California at 714-710-1070. We have a great selection of thermostats for you to choose from, so you can be confident we'll have one to match your needs. You can also schedule an appointment with us through our contact form.