AC Installation
Econo Air Is Here For You
Contact Us Today!
ANAHEIM AC INSTALLATION
REACH OUT TO US FOR AC REPLACEMENT IN ANAHEIM OR SURROUNDING AREAS
Although Anaheim, California will frequently see mild temperatures throughout the year, an AC unit is still needed for when the weather gets a little extreme. There will be days where we depend on our air conditioners to stay cool. And if you ever need a new AC installation in Anaheim, or you suspect you need a repair or maintenance, don't hesitate to give Econo Air a call!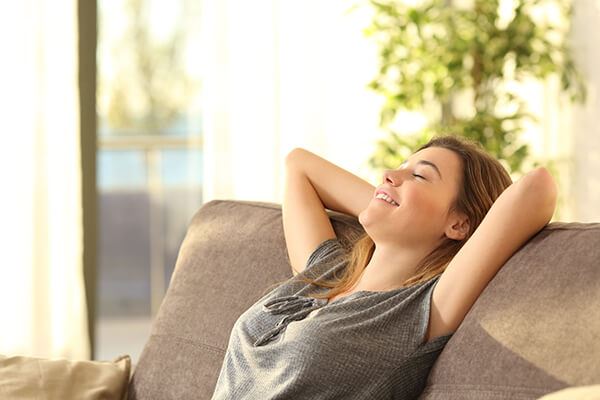 With a strong focus on customer satisfaction, we've been solving comfort needs in the area since 1982. Just one phone call with us and you'll soon realize why we're the number one company for the job.
THOUSANDS CHOOSE US FOR THEIR AC REPLACEMENT AND SERVICE NEEDS BECAUSE OF THE FOLLOWING COMPANY BENEFITS:
Trusted in Anaheim for over 40 years
Our installations are fast and affordable
We have certified technicians
Family owned and operated
Financing available with approved credit
Outstanding promotions and specials
Signs You Need a new AC Installation
1. Old age - On average, AC units last about 10-12 years depending on use, environment, brand and maintenance levels. If your unit is much older than that, you should reconsider any repair cost and put that money towards a new unit.
2. It requires R22 Freon - Because of the 2020 Freon Ban, units that require the banned coolant will become more and more expensive to run as the refrigerant becomes more scarce. Don't sink more money into a unit that's getting more expensive and consider a cheaper alternative.
3. Repair after repair - Our repair experts will always be in to fix your unit, but there'll come a time when it's going to be more expensive than a new one. Consult our Anaheim AC installation specialists about the price of a new unit to see if you can get one that doesn't need to be fixed all the time.
4. Rising utility bills - All HVAC units on their last legs will become less efficient as time goes on. What this means is they'll pump out the same temperature air, but will require more inputs in order to do so which will cost you in the long run.
5. An expensive repair - If you're facing an expensive repair, multiply the cost of the repair by the age of the unit in years and compare that cost to the price of a new unit. If it's close to the cost of a new unit, make the switch so you don't put too much money into a unit on its last legs.
AC REPLACEMENTS FOCUSED ON YOUR NEEDS
When shopping around for a new air conditioner, you need one that can lower your utility bills while improving your home comfort. Look no further than our highly-advanced systems! These exceptional AC units are built with cutting-edge technology and high noise operation is a thing of the past! Live in optimal comfort with these top-of-the-line cooling systems.
When you purchase a new unit from us, you can experience improved indoor air quality and your whole family will be amazed at how comfortable they are in their own home. Econo Air's certified technicians make sure their dedication to their craft will be evident in each and every service they complete.
WHEN WE ARRIVE AT YOUR HOME FOR A NEW AC INSTALLATION, YOU CAN EXPECT:
Proper sizing and measurements
Custom installation
Friendly service at all times
Knowledgeable solutions
The installation of a top-notch system
AC INSTALLATION DESIGNED FOR YOUR COMFORT
A new system installation can transform your indoor climate into a cool paradise. If you don't feel comfortable in your home, or you notice weird sounds or strange smells coming from your unit, an AC or heating replacement may be the best solution for you. We also offer dependable AC repair and maintenance services.
If you're considering a new unit, consult our Anaheim AC installation specialists by contacting us online today. Our Customer Testimonials
"I would use Econoair again."

Good Crew, Good Work, Good follow up, Good clean up.

- Patrick M.

"Professional Service and Reliability"

Econo Air installed our new system two years ago and is maintaining it regularly. It works fantastic. We got our deal through Costco and it included a solar panel dedicated to the AC and their patented Mizer (house fan). We have never been so comfortable.

- Phil S.

"Professional, Reliable, and Fast"

Great service from the initial customer service phone call through job completion.

- Hank H.

"Always amazing service."

Econo 's staff is always friendly and helpful. The techs are outstanding and courteous. They always do a great job.

- Elsie E.

"Happy Customer"

Econo Air installed my air conditioning unit when I moved into my older model home which did not have AC. They did a wonderful job on the installation and now they do the annual maintenance for it. I am very happy with everything that they have done for me

- Carrie G.

"The Flux Capacitor!"

Blake Coleman saved my life. Lol. We he arrived my house was 88 degrees and I am working from home. He made a quick diagnosis, the capacitor, and got us up and running quickly. Thank you Blake!

- Barbara F.

"They are the best in the business!"

Though it's still early, I am still extremely pleased with this company. We've muddled through some hiccups regarding paperwork permits, & permissions!! Ask me again after the actual installation!

- Jo Anne A.

"Simply superb maintenance."

Simply superb maintenance. Friendly, good communication skills. Trustworthy.

- Rodney P.