Villa Park
Econo Air Is Here For You
Contact Us Today!
UNBEATABLE AC CONTRACTORS IN VILLA PARK
VILLA PARK'S MOST RELIABLE AC REPAIR
The search for superior AC repair in Villa Park is over. Econo Air exceeds all expectations, offering the most reliable cooling service in Southern California. Supporting the community for more than 40 years, we work hard to provide solutions for all your cooling problems and necessities. Reasons to trust Econo Air:
Family owned and operated
Dedicated to giving back to our community
Committed to quality
Professional, licensed, and certified
Focused on customer service
AFFORDABLE AND RELIABLE AIR CONDITIONER REPAIR
When you're air conditioner breaks, you deserve fast and affordable air conditioner repair and Econo Air delivers it. We're on call 24/7 for emergency service, and strive to get out to your home within 24 hours. Our highly trained technicians will fix any model AC unit will the highest level of integrity and craftsmanship. When you need fast and reliable AC repair, call Econo Air for the best in the business.
PROFESSIONAL, HIGH-QUALITY AC INSTALLATIONS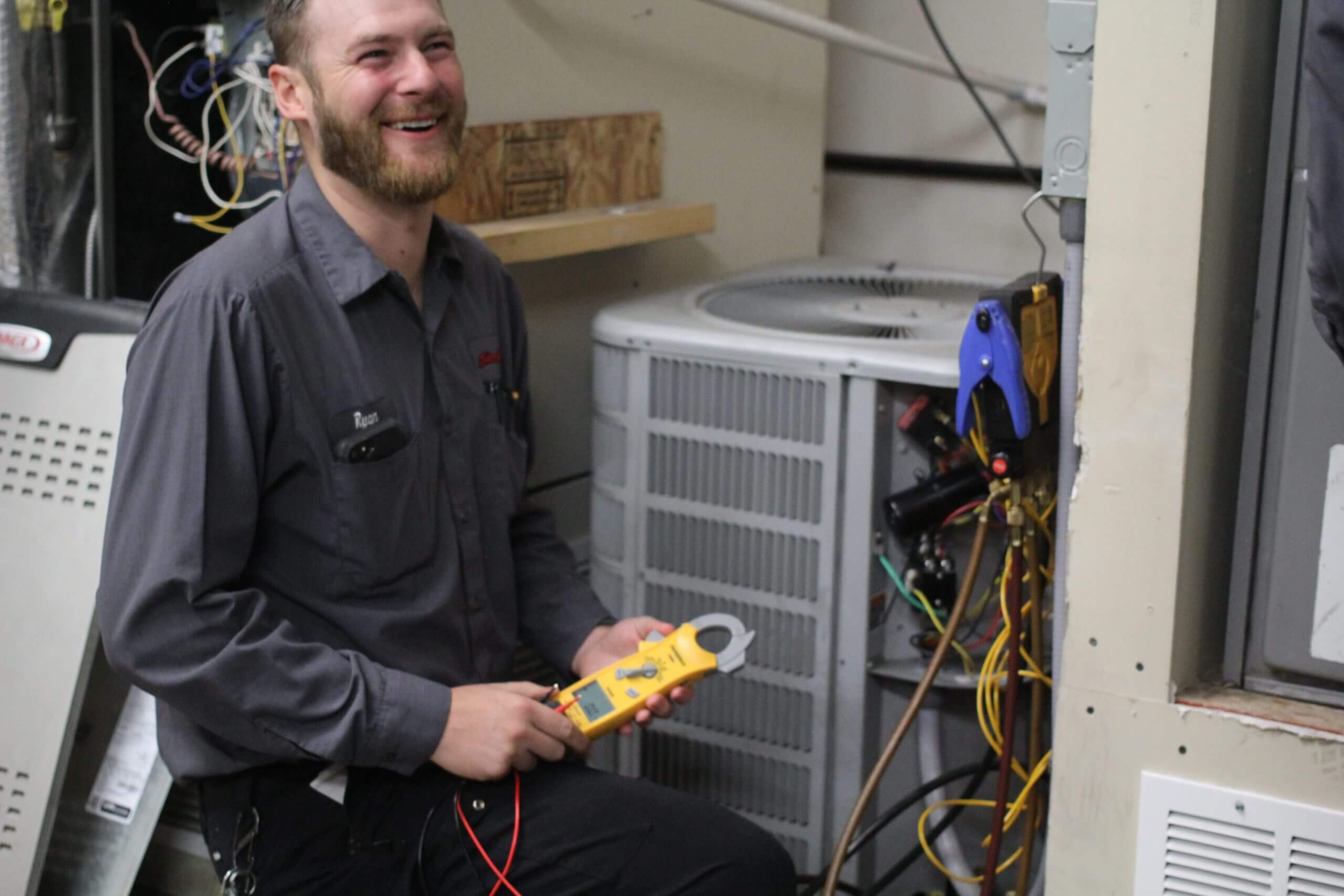 Is your AC unit nearing the end of its life expectancy? Our selection of premium products will breathe new life into your AC system. Not only will you feel the difference in the comfort of your home, your electricity bills will shrink with your new energy efficient model. Econo Air offers Villa Park's most professional AC installations, call today for an estimate.
REGULAR MAINTENANCE KEEPS YOUR SYSTEM RUNNING SMOOTHLY
Don't forget about regular maintenance! Benefits of scheduling routine AC system tune-ups:
Helps improve indoor air quality
Increases airflow for efficient cooling
A healthier running unit lowers energy costs
Allows technicians to identify problems before component or full system failure
AC REPAIR SERVICE IN VILLA PARK KEEPING IT COOL
Our technicians make even the most challenging AC problems look easy. When you need a cooling solution, rely on us because your comfort is our priority. From a full AC unit installation to general air conditioning repair, you can trust us. We offer heating services too! Our Customer Testimonials
"I would use Econoair again."

Good Crew, Good Work, Good follow up, Good clean up.

- Patrick M.

"Professional Service and Reliability"

Econo Air installed our new system two years ago and is maintaining it regularly. It works fantastic. We got our deal through Costco and it included a solar panel dedicated to the AC and their patented Mizer (house fan). We have never been so comfortable.

- Phil S.

"Professional, Reliable, and Fast"

Great service from the initial customer service phone call through job completion.

- Hank H.

"Always amazing service."

Econo 's staff is always friendly and helpful. The techs are outstanding and courteous. They always do a great job.

- Elsie E.

"Happy Customer"

Econo Air installed my air conditioning unit when I moved into my older model home which did not have AC. They did a wonderful job on the installation and now they do the annual maintenance for it. I am very happy with everything that they have done for me

- Carrie G.

"The Flux Capacitor!"

Blake Coleman saved my life. Lol. We he arrived my house was 88 degrees and I am working from home. He made a quick diagnosis, the capacitor, and got us up and running quickly. Thank you Blake!

- Barbara F.

"They are the best in the business!"

Though it's still early, I am still extremely pleased with this company. We've muddled through some hiccups regarding paperwork permits, & permissions!! Ask me again after the actual installation!

- Jo Anne A.

"Simply superb maintenance."

Simply superb maintenance. Friendly, good communication skills. Trustworthy.

- Rodney P.