One of the most critical parts of the winter is staying snug and warm. Of course, staying comfortable is critical throughout the year, but during the chilly season, it is even more essential. Winters in Southern California can be unpredictable and the chilliest days can arrive quite suddenly, sometimes when your heating system is ill-equipped. So, before you call in an expert technician, here are a few things you can check first: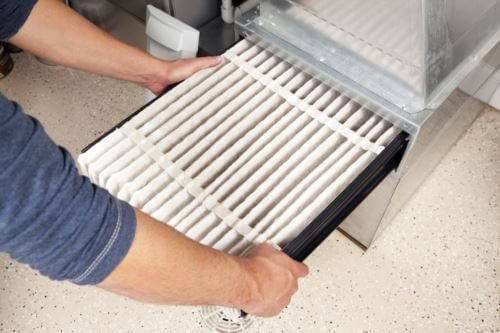 Check your filter – dirty filters are one of the most common causes of sudden furnace failures. Air has a more challenging time floating through filters once they are grimy or dirty, causing the system to shut down sometimes. The older the furnace, the harder it might be to find the problem, while newer furnaces are meant to find clogged and dirty filters before further troubles arise. Replacing furnace filters every month or so can prevent these troubles and keep you warm.
See if your batteries are weak or dead – keep constant tabs on your thermostat batteries to ensure that there isn't a flashing low battery light or sign on your thermostat. If there is, it's time to replace out the batteries on your thermostat.
Ensure that your thermostat is set to "heat" – it can be easy to overlook minor things like the settings of your thermostat. Verify this vital step, especially if there was a relevant rise in temperature that may have caused you to change the "heat" setting.
Check your switches – in your home's circuit breaker panel, locate the breakers that run your furnace:

Ensure that the switch is in the On spot. If it is Off or in the middle of the two sides, cycle the breaker to Off and then reset it to On.
The switch that looks like a light switch should also be in the On, or Up, side. It can easily be misidentified as a real light switch, which is why it is usually the difficulty with furnace troubleshooting. Once it's back On, the system will only need a few minutes to reboot.
Going through these steps is a simple and effective way of ensuring the effectiveness of your furnace before you give a call to your Southern California expert. If there are still problems after you have gone through these steps, you will have a much greater idea on how to notify your technicians on what the issue might be. If you have questions or need to arrange a repair, call Econo Air in Southern California at (714) 695-6661 or contact us online assistance.